Industrial Applications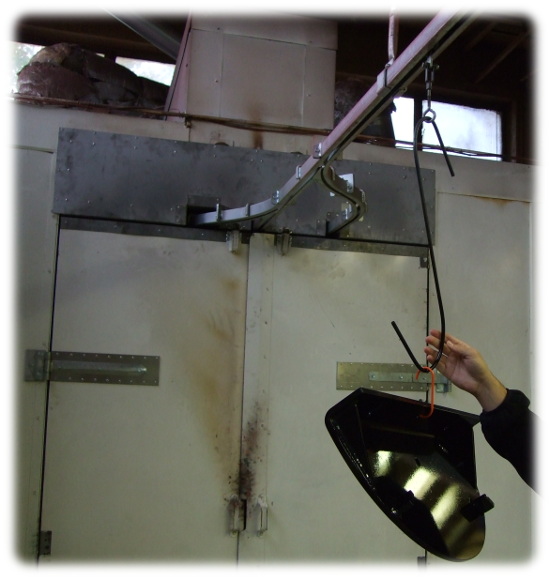 The Latrak Overhead Conveyor system is ideal in a multitude of industrial situations where manual intermittent trolley transfer is desired. The static switches allows for simple and easy track selection without the need or hassle for mechanical switching mechanisms. The rubber wheeled trolleys are smooth and silent. The steel wheeled trolleys can withstand the high heat applications.
Hang and sort systems, material management and organization.
Help your team's productivity thrive by freeing up floor space and providing smooth, overhead handling of your materials and production.
Latrak has experience in designing and fabrication of custom carriers and fittings for the most complicated and challenging of parts.
Contact us today to discuss how Latrak Conveyors can improve your shop's efficiency.